Hornet Subs Review
The order: chicken and American cheese on a hoagie roll, topped with lettuce, green peppers, banana peppers and a single tomato.
Overall experience: 6/10
Unless the class you have before lunch is somehow inside the cafeteria, expect a long wait for the sandwich. The lunch ladies have done a good job managing the line compared to what it once was, but for me, it isn't worth the wait.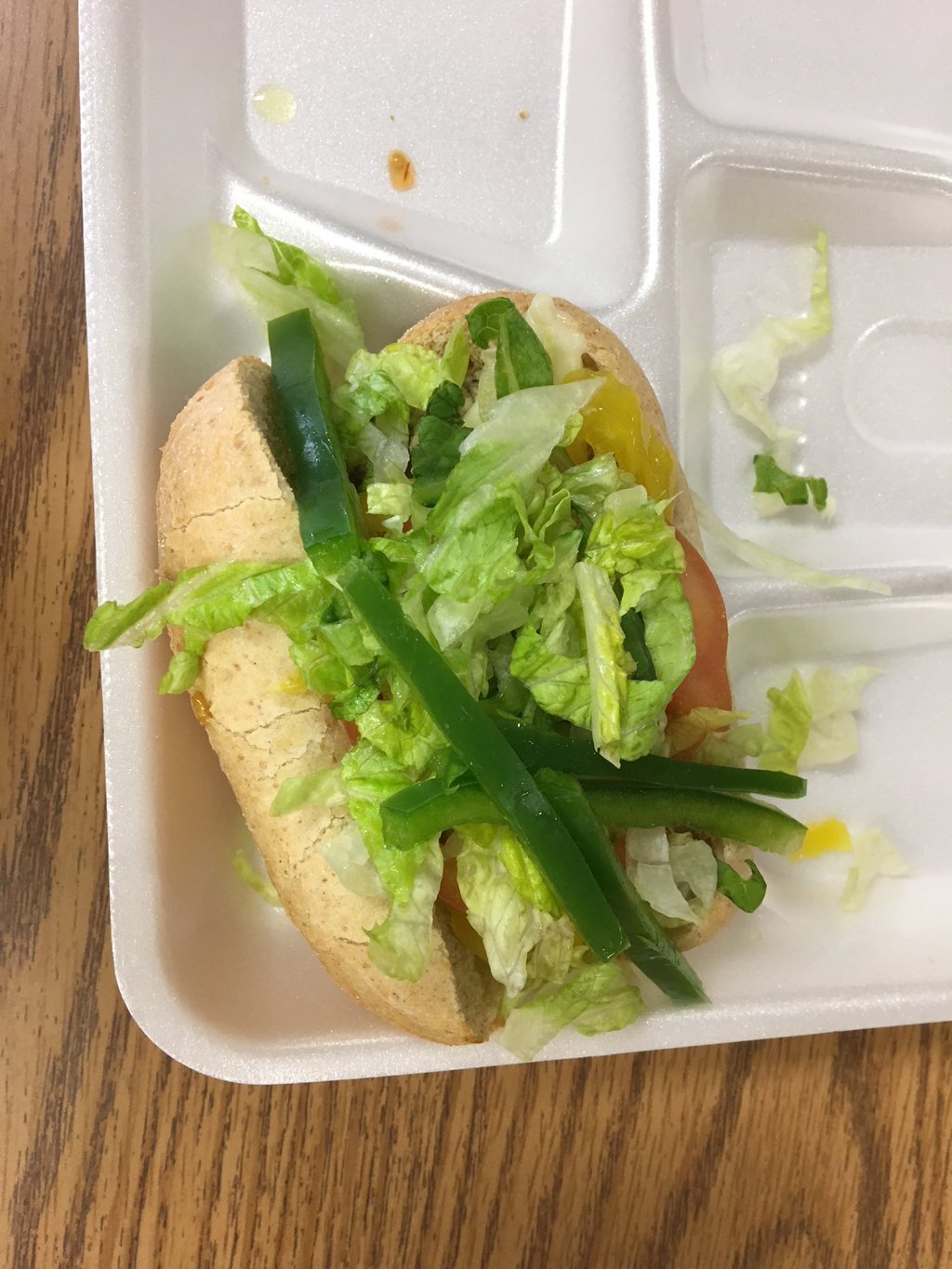 From what I could tell, the add-ons were fresh, or as fresh as they could be displayed behind the glass barrier that keeps kids pointing fingers from touching the various ingredients. I was guilty of this too, seeing that it wasn't the exact Subway-setup I am used to.  
Sure, it beats the traditional "mystery meat" cliche high school meal, especially after being warmed up in a toaster oven and decorated with toppings. But it was nothing extraordinary. I wish that after my first bite, I could have pulled out my laptop and written beautiful words on the delicacy of a Hornet sub, but it's above average, at best.
When it comes to the venue, meaning the south cafeteria, it's hard to forget you're eating a school lunch. Especially when the meal is served on a styrofoam tray, or when you brush up against a number of other students while reaching for the mustard packets.
Overall, I can't complain. Food director Lisa Stogsdill and the entire cafeteria staff work hard to provide better lunch options for students. I think it's great that the lines are so long, because it means more students are eating. However, I think I will stick to the luxury of bringing my own lunch from now on.