Actors Against Assault in Arkansas (AAAA) is a non-profit organization senior Laiken Clarke created where students advocate against abuse/sexual assault in the theater, school and at home. The group focuses on making sure teens and adults are equipped with the knowledge on how to find signs of sexual assault, violence, abuse and how to get help.
Clarke hopes to keep the theater and school environment like a safe community through her organization.  According to a survey done by USA Today, 94% of actresses experienced assault in the workplace. Clarke wants to change that statistic.
"I've always wanted to advocate for the rights of kids my age and women who have been victims of assault." Clarke says. "So I got together with some friends who also wanted to start advocating and I started a non-profit." 
Clarke is passionate about creating change not only for the betterment of others, but it also brings her joy knowing she's doing something right.
"It feels good to see the difference we help make for all of the actors and kids in schools that have been affected by assault," Clarke said. "We've done donation boxes, we give out clothes, hygiene products and toys to little kids around Christmas. It's really good just to see everybody be happy and we're super grateful for what we do."
Clarke is also a part of the Thespians club, sponsored by teacher Jeremey Clay, as well as the Arkansas Thespians where she is President of Troupe 8855.
She has performed or assisted in quite a few productions for Bryant including Shrek the musical, The Little Mermaid musical and The 39 Steps which recently occurred on Sept 25-26th.
AAAA was created in 2022 and continues to grow with time. Clarke got guidance from other non-profit groups including Lisowe's Lights, a group started by 12 year old Amelia Lisowe. The group aims towards helping foster kids across America by giving them night lights. 
"I've worked with Lisowe's Lights for a year now." Clarke said. "They really helped me get my group started. From there AAAA started out as a social media impact organization but then we started getting more donations along with partnerships in Jonesboro, Little Rock and Greenwood."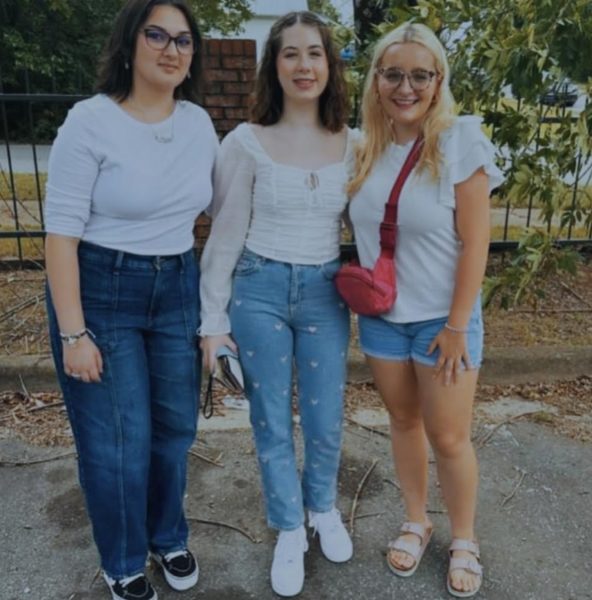 With the program expanding, Clarke hopes to take new additions to her team. Her social media has helped promote the group so more people can see and join, and the organization is open to any actors in Arkansas (or anywhere) who want to help advocate.
"My team is actors from all across Arkansas and I even have one [member] from Memphis Tennessee, but she travels to Arkansas for shows a lot." 
Aside from adding new members, Clarke is also planning on expanding the group internationally.
"I'm actually registering my nonprofit internationally in January, so that process will end in March," Clarke said. "Eventually I'm going to get a team of actors all across the US, even out of the US."