Women of Athena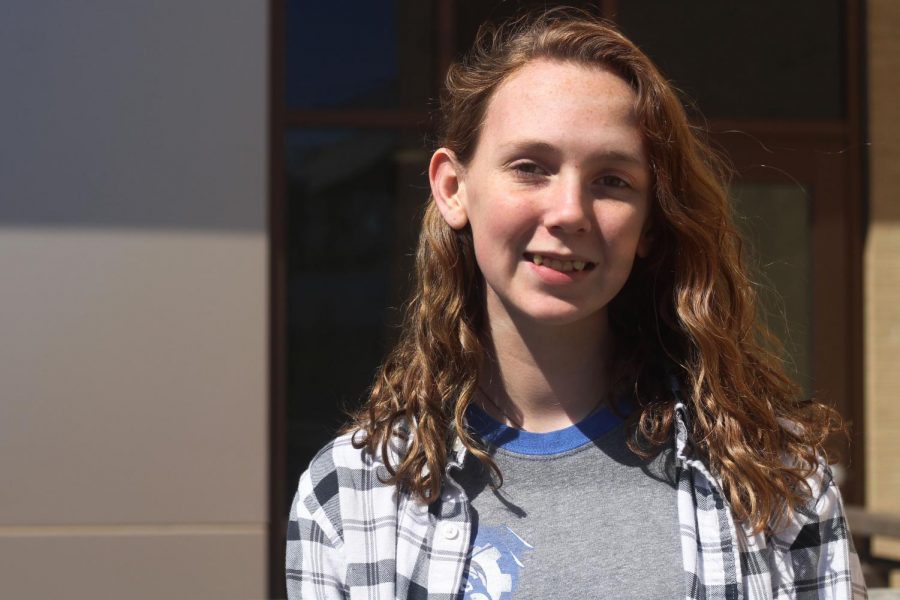 Monica Martinez, Columnist
April 27, 2018
Members of the all-female Athena robotics team are participating in the VEX Robotics "#girlpower" initiative to encourage female students to participate in the engineering field by building their own robots and collaborating as a single entity.
"Being on an all-girls team is a life-changing experience," freshman Faith Wolf said. "It's also difficult because we have to [deal with] the way we're perceived and how to communicate."
Sophomore Kayla Vaughan realizes that in order for the Athena team to succeed, members have to surpass the competition between other HEAT teams and the club members' own doubts about the team's ability to succeed.
"Most of our male team members don't see us being able to compete on the level that they can," Vaughan said. "We're made fun of, but that doesn't stop us. The most important part of being on an all-girls team is being able to stand up for ourselves."
Freshman Haley Maxwell sees the Athena team as an opportunity to be respected for her success.
"I sometimes get looked down on for being a female freshman in HEAT," Maxwell said. "But when people know I'm on the Athena team, it brings [my reputation back] up."
Vaughan acknowledges that the opportunities and recognition that come with being a part of a successful female robotics team also comes with getting used to being a minority.
"I'm the only female officer for the program and the head of the girls' robotics team," Vaughan said. "It gives me a lot of pressure and expectations to do great."
Despite the doubt they receive and the pressure they are constantly under, Wolf knows the team is capable of achieving the level of success of the other robotics teams.
"We may be an all-girls team, but we make it happen," Wolf said.