Homecoming Court Remains Humble
The crowded bleachers fall silent with anticipation while the crowd waits to hear which senior maid will be crowned homecoming queen. Some of the maids have stood here before, and others have never even attended a homecoming dance. After what feels like minutes, senior India Stewart is named homecoming queen and the stadium floods with cheers.
This year was sophomore Libby Majors' second year on homecoming court. Though her grandparents still came to visit and she still had her makeup done, Majors thinks that her view of being on homecoming court has changed since last year.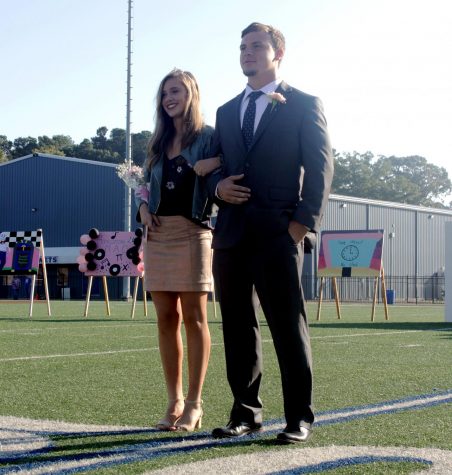 "This year, getting [on court] just made my heart so happy that people voted for me out of [everyone else]," Majors said. "Instead of an event, [being on court] is more of an honor."
Senior Hollan Pfautz was a part of homecoming court her freshman, junior, and now senior year, even though she did not think she would even make it onto the ballot. She said that her mom styling her hair has been like a tradition, and it's a special way for them to bond. According to Pfautz, freshman year was one of the most memorable times.
"The first time I was walking, I heard people shouting, and I had really low self-esteem," Pfautz said. "I feel like that moment just made me realize people liked me a lot more than I thought they [did]. I feel very humble about that."
This was senior India Stewart's first year to attend homecoming. Her parents say she was very happy to be with the other girls and that the maids and escorts were incredibly accepting and helpful toward her. India's father, John Stump, explained how important India's crowning was to the community of parents of special-needs children.
"One of the things that we will remember is how honored we are to be a part of Bryant High School," Stump said. "[There is] debate throughout the country about inclusion as far as having children with special needs included in regular schools or not. This is a prime example of how important inclusion is for children with special needs and for children without special needs to see how important their lives are."
Leave a Comment
About the Contributor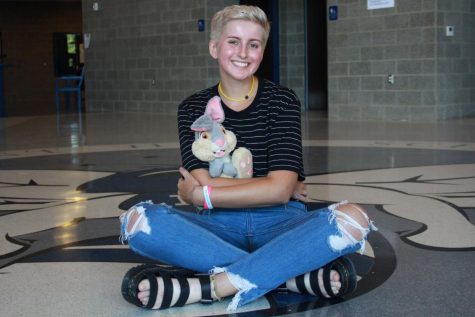 Maxton Preuninger, Editor
Maxton Preuninger is an editor and writer for the Prospective Newspaper. This is his third year on staff and his second year as an editor and was a 2018...