Not Just Closed on Sundays
Bryant Chick-fil-A closing soon for remodel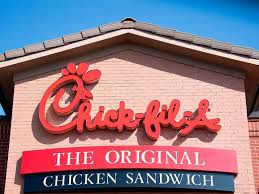 For many students, Chick-fil-A is an essential restaurant to start and finish their day. However, when the Bryant City Development Review Committee met last March to discuss different developments in Bryant, one development was the expansion of Chick-fil-a on Reynolds Rd. The expansion will result in Chick-fil-a closing for a short period of time after February of this year.
To many people, talk about the local Chick-fil-A closing for remodel came as a surprise. Senior Isabel Longnecker is a frequent customer. 
"I probably go four times a week," Longnecker said. 
Longnecker worries about her "red status" on the Chick-fil-A app, which keeps track of how many times users order through the app. Depending on the amount of points collected, customers can redeem points for many of the food items, drinks or milkshakes at Chick-fil-A. According to the Chick-fil-A app, all statuses will be valid until March 11, 2021. 
For others, Chick-fil-A is their place of employment, and they may be greatly affected by the change coming. However, employee senior Brennon Humphry thinks that the change won't affect him as much as he thought it would. 
"I do guitar lessons, so I have another way to make money," Humphry said. "It is nice to have a break though." 
Changes will include 42 additional parking spaces, and a multi-lane drive through with a meal order and meal delivery canopy. Other details about the renovation have been posted at http://www.mysaline.com/bry-dev-032819/. 
About the Contributor
Javiya Lawson, Designer
Javiya Lawson is a second year graphic designer for the Prospective newspaper in Bryant, AR. She enjoys drawing, reading and binging Netflix originals.