Hornet Baseball Seniors Reflect on Final Season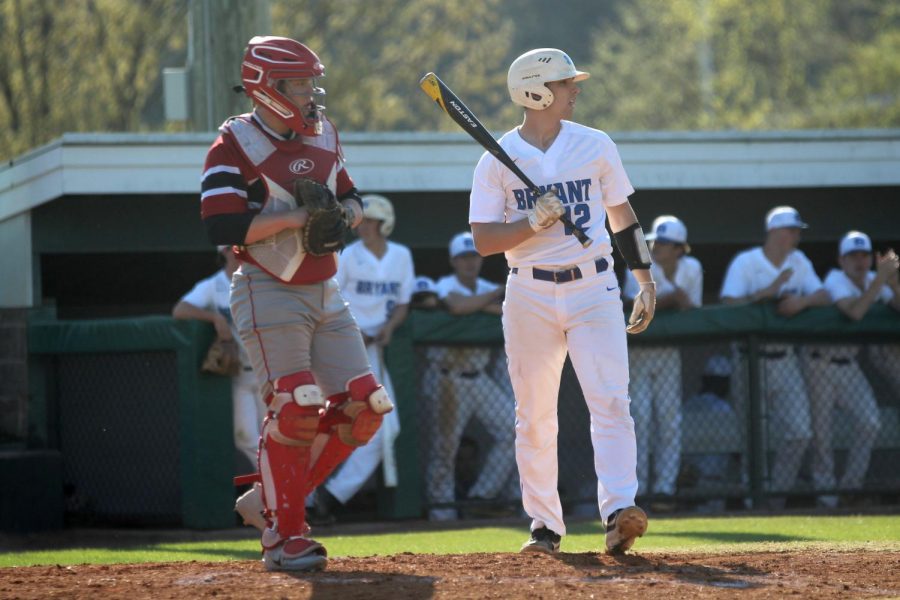 Rowdy Baribeau, Sports Writer
April 20, 2019
The 2019-2020 baseball season is underway, and the Hornet sluggers have already started off on a good note with 22 wins to just two losses. This year's players bring a lot of experience and depth to the team, and the seniors want to make this season their best one yet.
Senior Logan Chambers says the goal is the same as always.
"Winning state is definitely a top goal for [the team]," Chambers said. "Making a run for the national championship, too. You know, getting us back to where we were when we were younger."
Chambers believes that winning a national championship will set the standard for the younger teammates.
"[The seniors] want to get the team back to where the kids under us can [understand how] to get there as well," Chambers said. "We want to set the standard of, 'This is where you want to be.'"
Fellow senior teammate Logan Grant had high praise for how far Chambers and the rest of the seniors have come.
"We have all matured physically, and mostly mentally," Grant said. "Coach [Jordan] has been huge on the weight room, too. Just look at Chambers, for example, he used to be a little kid. Now he's like a hulk."
Grant, who primarily pitches, had Tommy John (reconstruction of the Ulnar collateral ligament) surgery his freshman year. This will be Grant's first full year pitching, and he will be playing with a chip on his shoulder.
"I'm glad to finally be back," Grant said. "I was set back a lot, but this summer, my strength finally started to come back. Someone asked me at my signing, 'How does this make you feel?' and I was just like, 'I'm back.'"
Senior Jake Wright believes that the experience the seniors have coming into this season has the team excited.
"There have been about three or four of us that have started since our sophomore year, but others have seen the field," Wright said. "This is a very experienced team we have, and we are really excited about this year."
Wright says the chemistry that the team has is what makes it special.
"It's great," Wright said. "We all work together. There's hardly any arguments in the dugouts. We are always trying to pick each other up and help each other out. You're doing everything you can for the team and not yourself."
Most of the seniors on the team have been there since their freshman year. While they've gotten bigger and stronger, Grant says there is another area they've improved most in.
"Maturity, without a doubt," Grant said. "I remember waking up freshman year, wanting to make excuses to not go to practice. But now, I gotta wake up, and I'm ready. I'm ready to get better, because I know that Cabot, North Little Rock, and Conway are all doing the same thing. We just can't let anyone outwork us. I go to practice every day with the mindset of, 'I'm gonna beat the other team mentally and physically.'"