Golden Ticket to Governor's School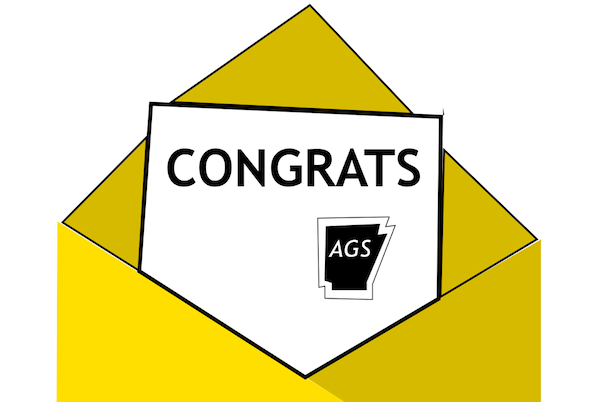 Spending six weeks of the summer at Hendrix college studying subjects ranging from drama to social sciences may not sound like the ideal summer plan to some students, but junior Tyler Thompson is "counting down the days."
Arkansas Governor's School is a residential program for "gifted and talented students" going into their senior year the next fall. Only 400 students across Arkansas are accepted into the program, with great opportunities and experiences to look forward to. Thompson plans to study business or law, wanting to learn to "be more insightful" from the program.
"I'm a very open person," Thompson said. "I want to challenge my mindset and listen to other people's point of view about certain topics, and get out of this egocentric way of viewing things."
Although Thompson does not know what he wants to pursue professionally, he still has high expectations for the summer.
"I'm expecting to start fresh and talk to a bunch of people I don't know, learn who they are, develop friendships, and learn from college professors," Thompson said.
During the application process, students are asked to write an essay in two parts, describing an eye-opening experience in their lives and the reason why they want to attend the school. Thompson said that with the help of his English teacher Tara Seale, he was able to nail his essay. Drawing from a prompt Seale gave his class about American values, Thompson focused on materialism.
"We'll stand in line to buy the newest phone, but this phone isn't really helping us at all," Thompson said. "It's just giving us a few more features than the old phone, but is it really helping us improve our daily lives? It's not a big deal in how [we] shape our views."

Thompson said that he knew he would get in because of his essay. "I knew I was going to get in because I had a really good essay," Thompson said. "Mrs. Seale helped me write my essay and develop my ideas. Mrs. Seale is an awesome teacher and I knew if she was going to be editing my essay I would definitely get in."
Junior Madison Betz took a different approach to the essay, writing about her experience in the field she plans to study.
"For natural science, I focused on what I've done for Saline Memorial hospital," Betz said. "I volunteered for the past two summers. This year I helped with MRI."
Betz expects Governor's School to give her something that will set her apart from other college applicants.
"For Arkansas Governor's School, I wanted to be able to have something for college that would be a science-based thing, since I've been doing a lot of music-based things and I'm going to college for medicine."
The six weeks away from home seems like a "strong experience" to Betz, but others see it as a big responsibility. Junior Bryce Rhodes was one of the 11 people from Bryant to be accepted, but will not be attending.
"[When I applied], there was still a lot to consider," Rhodes said. "It wasn't final in my mind. Obviously, since I'm not going, I had a few problems with it. It was a big commitment and I didn't think I was ready for that."
Rhodes said he did not want to be "in the same place the entire summer." Rhodes also had a few problems with the academic part of the program.
"I thought that it sounded too much like a fun place," Rhodes said. "It didn't seem as education-based as some teachers were making it seem to me."

Upperclassmen who previously attended Governor's School offer great advice and glowing recommendations, one of them being Thompson's sister, who is still in contact with a friend she met at the school.
"I want to have that same situation," Thompson said. "I want to meet new people."

With the program beginning in June, Thompson's countdown is dwindling, and he is expecting great things for his summer.
"This environment will push me to be a better person and learn more about the people around me," Thompson said. "I won't have that experience again until I go to college, and this will be a great start."