Black Panther Review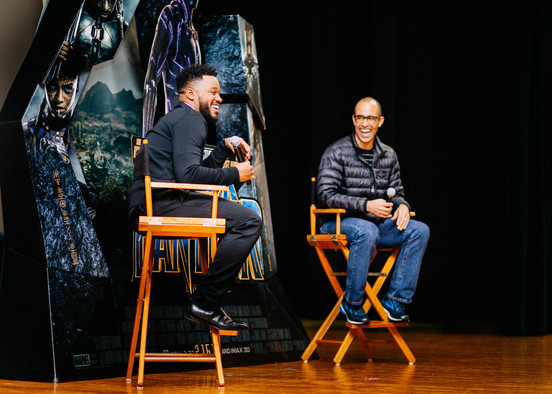 After the death of his father, T'Challa must return home from the events of "Captain America: Civil War" to the advanced, utopian, African country of Wakanda to not only take up the mantle of king, but to face a looming threat.
First things first, "Black Panther" is not only one of the best Marvel Cinematic Universe films, but one of the best superhero films of all time. This film is honestly good enough to contend with the likes of "Avengers," "Logan" and "The Dark Knight."
The characters, villain, plot, deeper meaning and themes make this one of the best.
The characters are some of the strongest in the MCU. T'Challa, played by Chadwick Boseman, proved to be one of the most compelling and relatable heroes in the MCU. Okoye, played by Danai Gurira, has the most personality and is the strongest side protagonist in any Marvel film.
Shiri, played by Letitia Wright, is one of the funniest characters in the MCU and is way smarter than Tony Stark/Iron Man. Erik Killmonger, played by Michael B. Jordan, is the best Marvel villain since Loki. His performance is the strongest out of any of the cast, and unlike other Marvel villains, he is relatable, and you can see why he goes against T'Challa.
The plot is very different than most Marvel films. It is more of a political thriller like "Captain America: The Winter Soldier," arguing more philosophical topics, including isolation, loyalty to a country and responsibility of a nation in a racially-divided world.
Overall, this film has some of the greatest characters in the MCU, including the best villain since Loki, a focused, political-thriller style plot, and arguments on important philosophical topics. "Black Panther" excels in areas where many Marvel films fall flat. "Black Panther" gets 10 out of 10 Michael B. Jordan human torches.