How to Spring Break on a Budget
Hang on for a minute...we're trying to find some more stories you might like.
With less than two weeks until spring break, there isn't much time left to save up for an extravagant vacation. But fear not, there are plenty of things to do that won't leave your wallet empty. Below are just a few ideas on how to enjoy spring break on a budget.
Take a road trip with friends
Living in central Arkansas has its perks when it comes to taking a road trip. Popular locations include Fayetteville, Hot Springs, Branson, Mo., Dallas, Texas among others. Flying isn't cheap, so gather a few friends, choose a destination and split the gas money. This is a great way to save money and sightsee during the trip.
Host a picnic
Though it seems cliche, a picnic would be a nice way to spend time outdoors and socialize. Another positive is that it's completely free. Grab a blanket, make a few sandwiches, head to Mills Park and you're set.
Visit Burns Park
The outdoors isn't for everyone, but Burns Park in North Little Rock offers a variety of activities to choose from. It has hiking trails, cycling lanes, soccer fields and camping areas, just to name a few.
Go Kayaking, Canoeing or Rafting
For those who enjoy experiencing nature, the Buffalo River is great place to go kayaking, canoeing or rafting. The route from Ponca-to-Kyle's Landing is 10.6 miles long and takes 6 to 8 hours to complete, making it the perfect destination if you are looking for a day-long activity.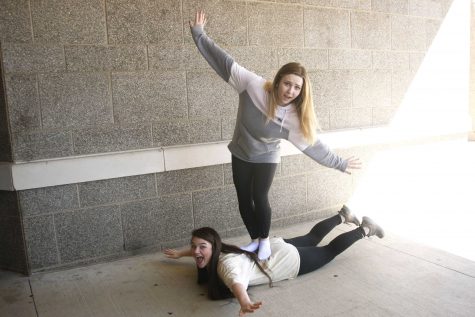 Northwest Arkansas
Eureka Springs hosts a kite festival every year at Turpentine Creek. This year it will take place March 25. If you're spending the break with family, attending this festival would be an easy way to entertain younger siblings and become familiar with the traditions of other Arkansas regions. A more artistic place to spend a day of the break would be at the Bentonville Crystal Bridges Museum of American Art.