Romantic Reminicing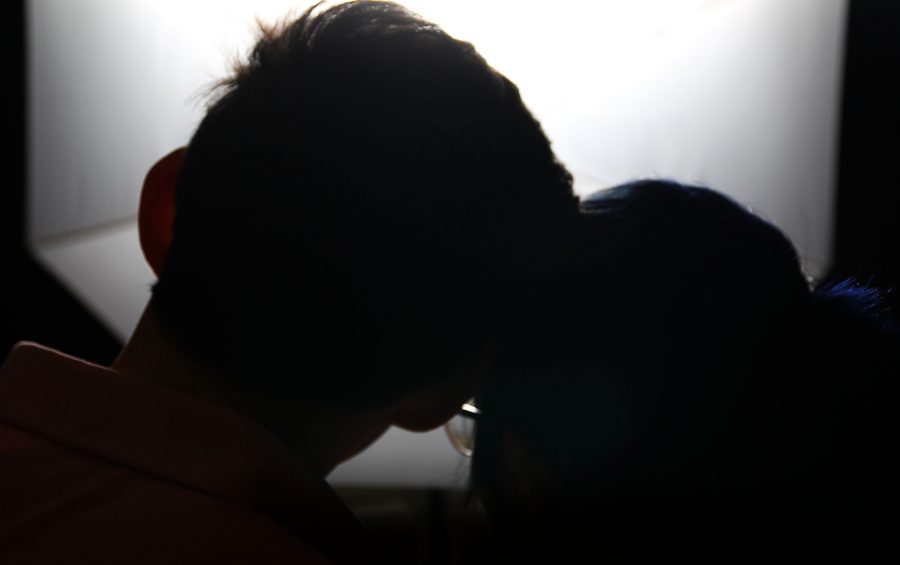 Dahlia Bray, Staff Writer
February 17, 2017
Valentine's Day, to some, is a day that is over-marketed and overrated, but to others, it is a day full of showering people with gifts and affection. To long term couples, Valentine's Day is a long-awaited day of happiness and love.
Seniors Javier Zamora and Kristen Walters have been dating for two and half years.
"Last year, we went out to eat, and after, I took her to the Big Dam Bridge," Zamora said. "We watched the lights on the bridge and looked over the city. Feb. 18 marks our two and a half year anniversary, and we usually try to make Valentine's a special day."
While many go out for Valentine's, staying in is always an option.
Sophomores Karlee Holt and Jake Wright have been dating for two years, and every year they stay in and do the same thing.
"I love Valentine's Day, because it is so close to our anniversary," Holt said. "The funny thing is that our first Valentine's Day together, he bought me chocolate covered strawberries, but I was so nervous that I waited to eat them until he left."
Wright loves Valentine's Day and makes it a top priority in his relationship.
"Every year I make her as happy as possible," Wright said. "I spend the day with her and bring her chocolate covered strawberries, but I make her eat the whole thing in front of me because she was so nervous our first Valentine's Day." .
Part of the Valentine's thrill is the surprises and the meaning behind them.
Juniors Regan Keesee and Brooks Ellis have been dating for a little over three years, and Keesee never knows what their plans are.
"[Ellis] usually has the plans for Valentine's Day," Keesee said. "He never tells me the plans. He likes to surprise me."
To Ellis, the surprises are more than something to get a smile on Keesee's face, but something to spark old memories and reminisce about.
"I usually take [Keesee] out and get her flowers," Ellis said. "But this year, I'm taking her to the zoo to see the elephants, because they're her favorite animal, and then we are going to our favorite restaurant, TaMolly's."
Most valentines are sentimental and thought out, but some are meant to hit a person by surprise.
Pre-AP English 10 teacher Shawn Regan fell for his best friend's girl on one of his first memorable Valentine's Days.
"When I was 14, our student council did compatiblility tests, like a modern day match.com," Regan said. "When we got our results back, I ended up being the most compatible with my best friend's girlfriend. You never think about who matches up with you until you get put in weird situations. To my friends it was one big joke, but that Valentine's Day, I had a little crush on that girl."