Band to Receive New Uniforms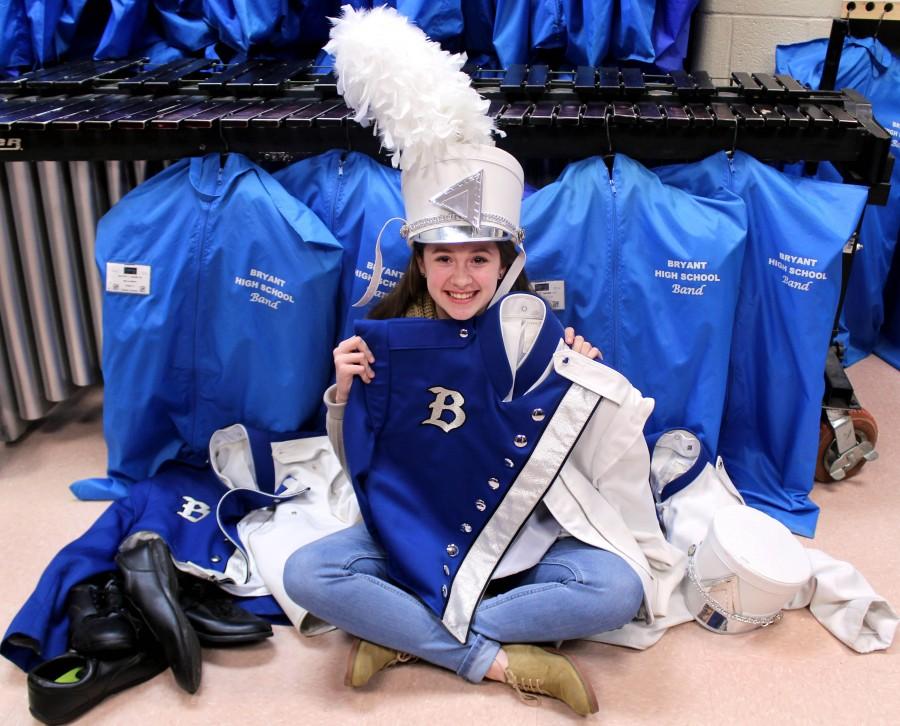 Julia Nall, Print Editor
January 26, 2016
The Legacy of Bryant marching band is leaving a bit of their legacy behind as they trade eight- year-old uniforms for new ones. The school board voted Thursday to grant the band $105,510 for new uniforms. Band students and parents have been lobbying and fundraising for new uniforms since before the failure of last year's millage, which halted the school board's efforts to help. The initial plan was for the school board to buy the uniforms and for band to pay back eventually–however, with $14,000 raised by band fundraisers after 10 months, it would have taken approximately 75 months to pay the school board back.
"[The money] is going to go back to the kids, whatever we do," band director Keith Matthews said.
The Band Parent Organization, who spearheaded the uniform financial efforts, has announced that they will not stop fundraising. Money will be directed elsewhere within the band.
The new uniforms are inspired by Drum Corps International groups, primarily the Blue Devils and Blue Knights. Instead of blue and white, the current colors, uniforms will be blue and black, which Matthews hopes will make them last longer. The uniform order is expected to be in for the 2016-2017 marching season.