Humans Of BHS: Ben Bell and Seth Shepard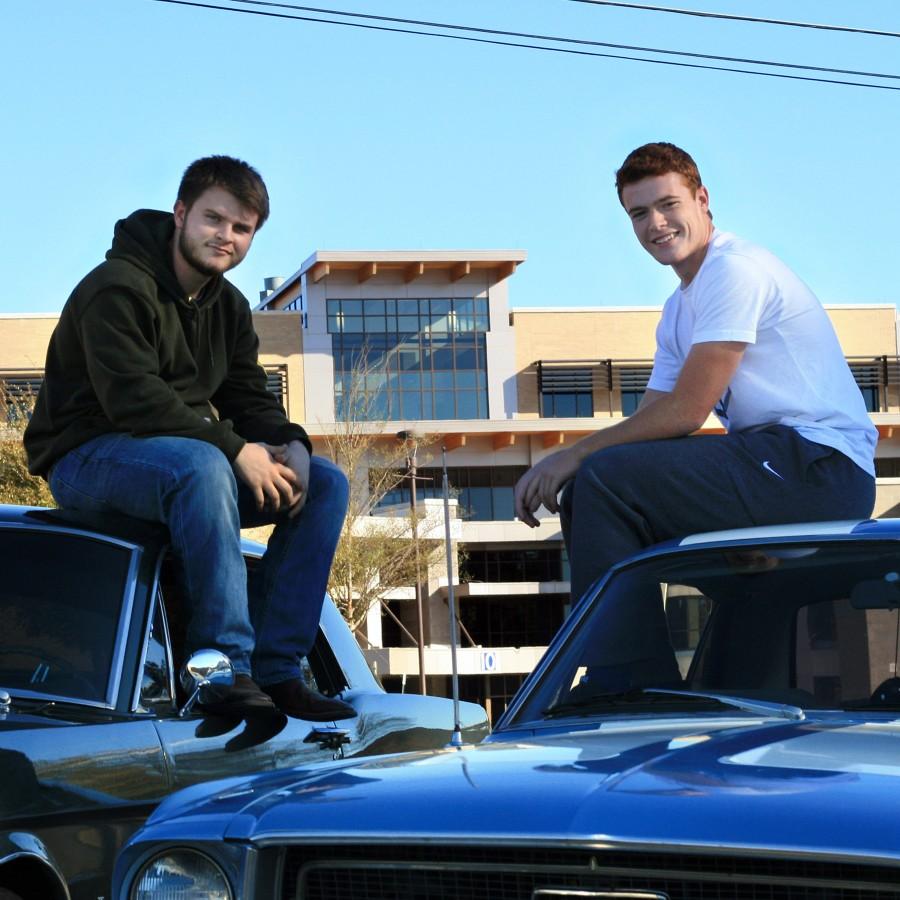 Edith Garcia
December 4, 2015
From the start, humans have always been fascinated by putting things together and making them work, from the creation of the wheel to the creation of the first automobile. Juniors Ben Bell, Seth Shepard, and their vintage Ford Mustangs are evidence of this fascination.
"We both restored our cars," Shepard said." My car was a shell when I bought it."
"I completely restored my motor," Bell said. "Me and my papa took out the motor and went completely to the base and rebuilt it."
From the 1986 Mercedes with the beat-up rear to the Persian Gulf Veteran license plate on a 2012 Ford Mustang, even cars of the same make and model as others can be unique. Shepard's car is no exception.
"I'd have to say my console's pretty unique," Shepard said. "I built my console with my grandpa out of chestnut and leather from our family's farm."
Throughout the years, cars have progressed and advanced in several aspects.. Both Bell and Shepard jokingly agreed one of the biggest evolutions to cars were air bags.
"Our cars were both made in the mid-to-late '60s, and neither one of our cars has airbags," Bell said.
"You don't need airbags," Shepard added. "If you're driving safe enough, you don't need airbags. In the 60's, they made automobiles the way cars should be made. They were made from solid materials; they weren't made from scrap metal and stinkin' what they're making the new F150's out of, aluminum. They were made from steel and iron."
Both Shepard and Bell are no strangers to competitive car shows.
"We got second and third in the Daily Driver's Division and Under 21," Bell said. "They look at your trunk, your interior, your paint. If it's not a daily driver, if it's a show car, they only have to look at your motors and other stuff."
Throughout the United States, there are only 15 automotive plants that build Ford Mustangs.
"Our cars were both built in Dearborn, Michigan," Shepard said. "It's pretty cool how they were made in the same place and then ended up in the same place."
Shepard and Bell both demonstrate their love for cars, no matter the opinions of others.
"I don't care what people think about cars," Shepard said. "I care about cars, and that's all that matters to me. I enjoy working on cars, because it's something complex. I mean, I want to be a mechanic when I grow up. I work in a mechanic shop right now, and I just like cars. I like to drive fast, that's the main thing."