Lady Hornets Softball Win Over Jonesboro
Bryant Hornets beat Jonesboro 20-0 as part of an impressive start to the season.
Monday, March 13, the Lady Hornets Varsity Softball team beat Jonesboro with a final score of 20-0.
The Lady Hornets had a total 18 hits and nine stolen bases at the game, despite a slow start in the game. 
"I was kind of worried whether or not we would ever break loose. But yeah, we finally did," Lady Hornet softball coach Lisa Dreher said.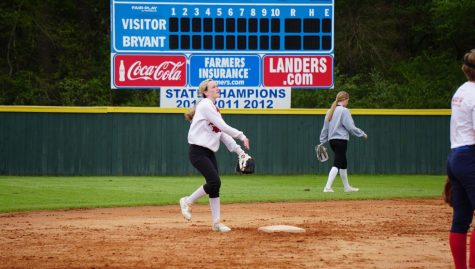 After not scoring in the first two innings, the team picked up momentum in the third. According to junior shortstop Kallee Nichols, the blow-out game came down to pitcher Aly White's performance.
"We had just started facing slower pitching," Nichols said. "It was harder for us to hit at first, but [we] started playing some small ball and then got on the ball and started hitting it.And then obviously [White] pitching, almost pitching [a] no hitter, except for one girl."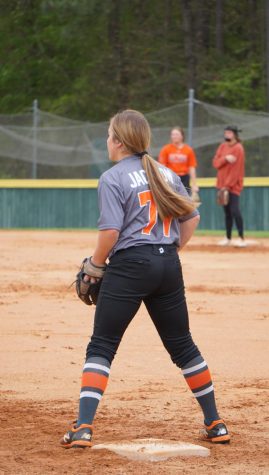 Dreher believes that it is the best start to a season they've had. They are currently 6-1 at this point in the season. 
"Varsity pitchers [Bentley Armstrong] and [White] haven't had a run scored on them," Dreher said. "And that's pretty impressive. So, it's a good start for sure, and I hope to keep rolling with that."
Nichols agrees with Dreher and hopes the momentum will continue through the rest of the season.  
"I hope we can keep our intensity up throughout the hard games and push through the ones like Jonesboro that we're expected to be like that. But for like, the Cabot game and probably Conway too, [I] hope that we can keep our high intensity level like we did for Benton," Nichols said.