A Place for Students in Need
Bryant's food pantry, The Nest, supports students in need of necessities.
Bryant High School's food and clothing pantry, the Nest, was started by special education teacher Trish Humphry in her classroom. She originally wanted to help a student who was in need, but her actions have grown into something bigger.
Students may be in need of different everyday necessities, and the Nest was created in order to help students who may not have access to items such as food, toiletries, and clothing. 
According to Humphry, it was hard for her to believe that simply helping out a student in need could lead to this big of an impact for the school.
"I just started helping that one student, which led to another student, and led to another," Humphry said.
As she helped students, Humphry found that they often had trouble speaking up about their situations, so the Nest wasn't put to use as much as it could be. In order to achieve her goal of helping students in need, the Nest needed to be recognized and known.
"I want to get the word out for it. It has been on a smaller scale just because it didn't have the resources," Humphry said. "Well, we have the resources now, but I want it to get into the hands of the kids that need it. Like, I have all this toothpaste, but I don't need it sitting on a shelf, you know. I need it in the hands of people that need it."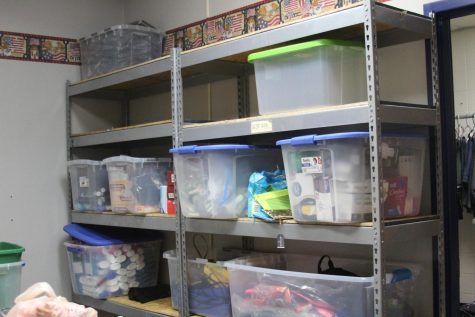 Because students can struggle to speak up when they need help, Humphry tried her best to make them feel comfortable reaching out to the Nest.
"If they are embarrassed to come to me, or they don't know me, or they're scared, they can get with their favorite teacher or teacher that they feel comfortable talking to, and then that teacher will reach out to me and we can deliver things to that teacher," Humphry said.
The Nest has also received help from other organizations and people on campus. Last year, Gina Halbert, who was in charge of senior week games, started a competition between the senior week teams to raise money for the Nest, and they managed to raise over $11,000. 
Despite all of the funding that was raised last year, donations are always helpful and needed. Examples of donations include clothing, food, money, or anything else that students may need.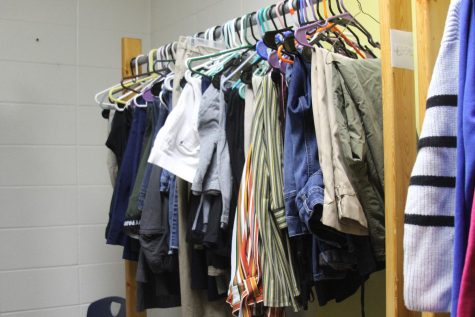 The Nest is located in building 17, and Humphry hopes that students in need won't be afraid to reach out, because helping students is the Nest's main purpose. 
"We can–we will–do whatever we need to do to help a kid," Humphry said. "That's what I need them to know."