Night to Shine
Young adults with special needs experience night of inclusion and acceptance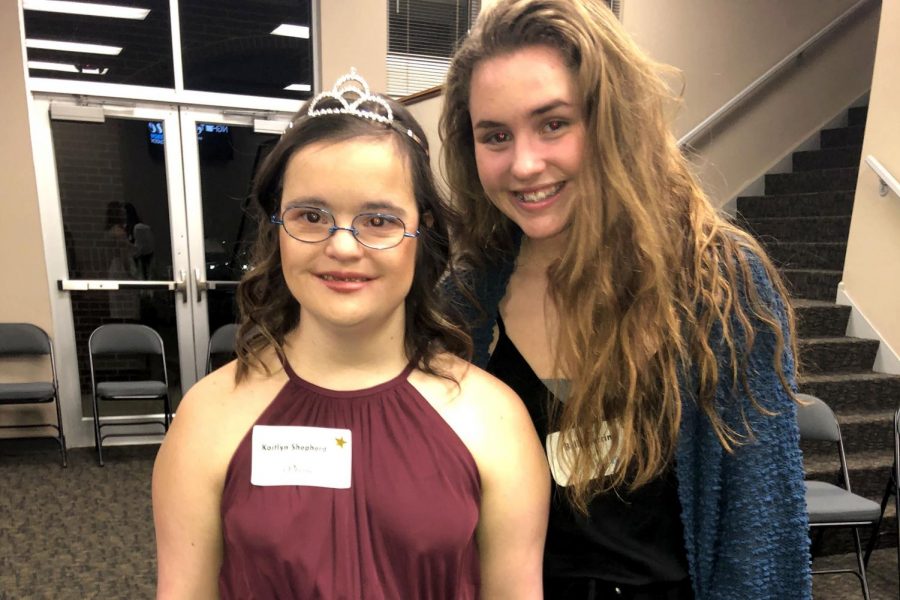 Geyer Springs Baptist Church was one of 600 churches that participated in "Night To Shine" Feb. 8,  a worldwide prom held for young adults with special needs aged 14 and up.. This was the fifth consecutive year that Night to Shine has been held after it was created by professional athlete Tim Tebow.
According to the Tim Tebow foundation, Tebow first thought of Night To Shine in 2010 "with a mission to bring faith, hope and love to those needing a brighter day in their darkest hour of need." The event officially launched in 2014 and in 2015, the first prom was held in 44 churches, representing 26 states and three countries. Night to Shine has since expanded into over 600 churches, 49 states and 100,000 volunteers, honoring 200,000 special guests.
This year marks the second consecutive year that Geyer Springs Baptist Church has hosted their own Night To Shine. Volunteers throughout Saline County came together to give young adults with special needs a night of inclusion and fun.
Senior Jenna Vos was one of the 100 volunteers who participated in the Geyer Springs event.
"I heard about [Night to Shine] through National Honors Society," Vos said. "They were posting volunteering opportunities, so I checked it out there and signed up online."
Many students who participated found out about the event through school clubs, such as Best Buddies and National Honors Society. While some looked at it as an opportunity to get volunteer hours, some viewed it as a way to make a difference in their community.
"Of course, I wanted to get the volunteer hours, but, for me, it was more about the opportunity to spend time with those who have special needs," Vos said.
Most volunteers made sure to do extensive research on the Night to Shine program before the night of the event. Junior Jordan Cook made sure he was fully prepared for the night and knew what to expect.
"I looked up everything, including their website and Instagram," Cook said. "I was just happy to volunteer."
Many volunteers left the event feeling humbled and were honored to have the chance to participate. Geyer Springs Baptist Church plans to continue holding Night to Shine as well as including people with special needs in their annual church events.
"I have friends with special needs that I now feel like I can help out more," Cook said. "I plan to volunteer again."
About the Contributor
Bella Herring, Writer
Bella Herring is a second year writer for the Prospective newspaper in Bryant, AR. She enjoys listening to music, biking and playing softball.