Football Season is Back
Football season has returned, and many fans are rejoicing after the long nine month wait.
Many football fans may know a football player or someone who used to play football. Senior Henry Terry enjoys watching his friends at Hornet Stadium.
"I grew up with a lot of the football players," Terry said. "They always dreamed of being able to wear the Hornet jersey, so it's cool to see them out there living their dream."
For junior Abigail Warburton, spending time with people was how she first got into football.
"I get closer with everyone at the games," Warburton said.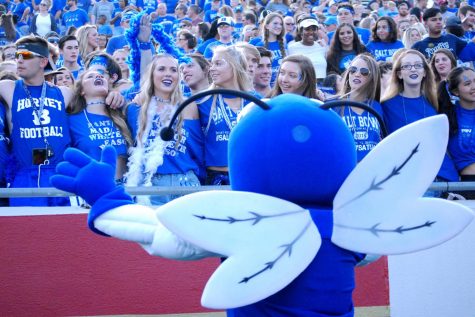 Warburton likes cheering on the Arkansas Razorbacks and the Alabama Crimson Tide.
"[Arkansas] is our home state, and there's a lot of hype about Arkansas this year," Warburton said. "Alabama is also a team I like watching, because they are really good."
While football season can be a time for friends and family to cheer on the same teams, there can also be feuds and rivalries. Senior Max Hanner has quite the rivalry with his dad.
"I root for the Texas Longhorns, because my dad went to the University of Oklahoma," Hanner said. "At first, I did it just to get under his skin, but then I fell in love with the Longhorns. Texas and Oklahoma is a big rivalry. Most everyone in my family is an [Oklahoma] Sooner fan, [but] I decided to take my own path."
Regarding the pros, Hanner believes his NFL team will produce an exciting season.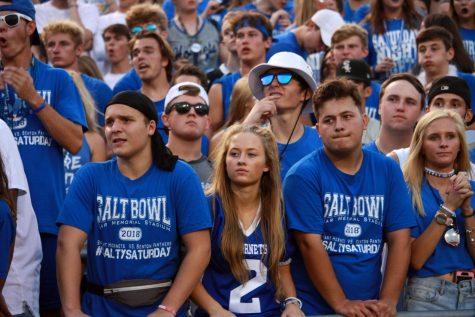 "I think the [Los Angeles] Chargers will have a good season," Hanner said. "We have a really good running back and can probably make a good run in the playoffs this year."
Meanwhile, senior Tyler Thompson believes his Atlanta Falcons will also be at the playoffs this year.
"I'm really excited about Atlanta," Thompson said. "I've been hearing good things all off-season and I'm hyped that football is back."
Hanner looks forward to a season that has high expectations.
"This football season is gonna be a wild roller coaster ride, so we better buckle up tight," Hanner said.