District's Alternative School Hosts Tour for Community
The district alternative school, Positive Learning and Creative Education (PLACE), invited the community to tour their campus Oct. 27 for doughnut day. With less than 40 students, PLACE provides an alternative learning environment. While it is sometimes stereotyped as a "punishment" or "where the bad kids go," it is an opportunity for students to both grow and be accepted.
Proud students first guided guests through their classrooms. Afterwards, they directed them through a creative nature trail. Junior Noah Vaughn has been working on the trail for over a month now.
According to Vaughn, the smaller environment at PLACE gives students a chance to become friends with people that they would ordinarily not get along with.
¨I really like it here," Vaughn said. "It helped me to get away from teasing and bullying.  "[At PLACE,] if someone doesn't really like me, it's easy to get away from them, whereas at [the main] school, you never know where [bullies] are.¨
Alongside Vaughn, two-year PLACE student Zach Elder has been dedicated to the nature trail as well. Elder´s favorite part about PLACE is the freedom.
¨I wouldn't say that I've really been forced to [do my work],¨ Vaughn said. ¨Being [at PLACE] allows you to adjust to being independent.¨
Assistant principal Dondre Harris visits PLACE about once a month and joined the doughnut day tour. Harris was amazed by the nature trail that the students have been working on.
"PLACE is not where all of the bad kids go–it is truly an alternative learning environment," Harris said. "I believe Mr. [Tim] Hall is doing an outstanding job at PLACE. I think it gets a bad [reputation] from the outside looking in, but once you [visit], you can tell that the staff wants kids to succeed."
Sophomore Karina Mendoza felt like the main campus did not offer the kind of help that she needed. The smaller environment has helped her be able to focus on her education more.
"When I was at main campus, it was different, because I was getting in more trouble and I skipped school a lot," Mendoza said. "I decided to come [to PLACE] because I heard it was a good school, and everything started changing when I came. I really like it here."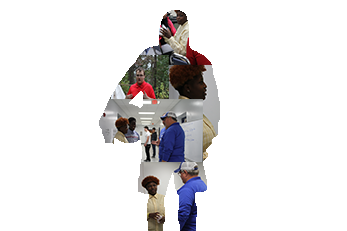 Student Dan´Tanette Chatman also improved after coming to PLACE last year. Apart from her grades going up, she has opened up to other teachers and students.
¨Before I came to place, I used to be hateful,¨ Chatman said. ¨[Coming to PLACE] taught me to reunite with people and to work as a team with others.¨
Last year, supervisor Tim Hall gave Chatman the responsibility of watching over eighth-grader Zavien Miller.
¨I stay on him like he's my little brother," Chatman said.  ¨So every day, I'm teaching him something different. He doesn't get in trouble anymore, and his grades came up.¨
Chatman and Miller led First Southern Baptist Church pastor Robby Tingle through their classrooms. Within just a few minutes, Tingle was already bonding with Chatman and Miller about education.
¨I'm impressed that we have a school that meets people where they are and takes them where they need to go,¨ Tingle said. ¨I'm impressed with the fact that [PLACE] is creating value in everyone, regardless of how different they are.¨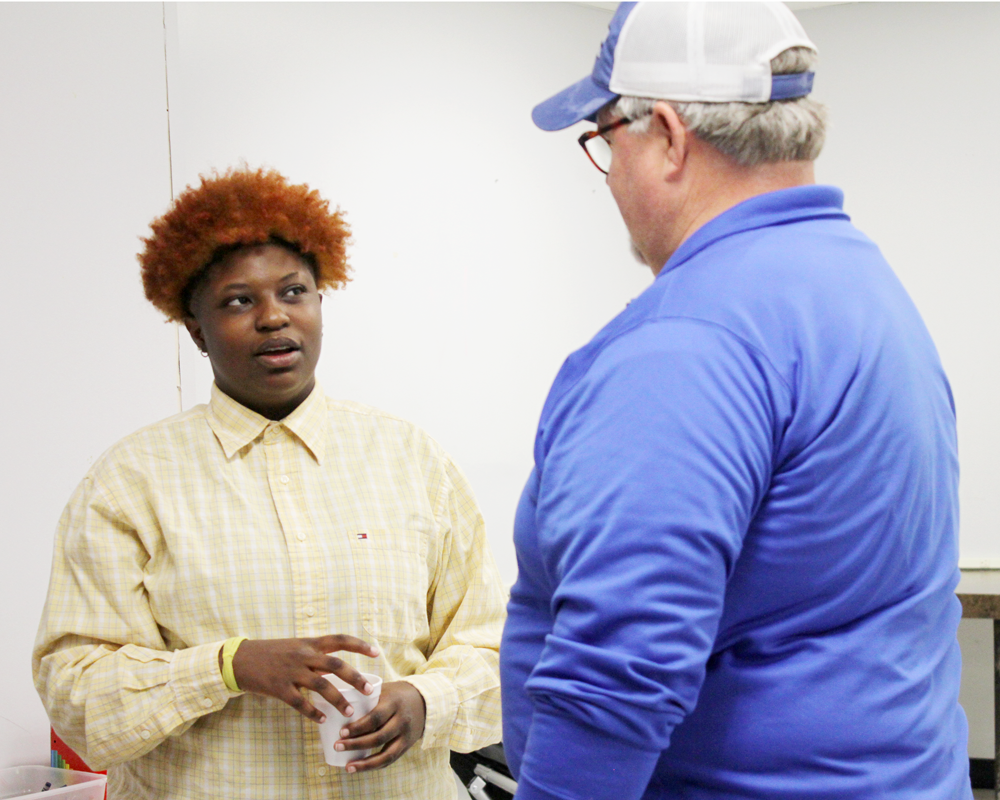 Social studies teacher Lauren Brewer, who also serves in the Air Force Reserves, has been teaching history at PLACE for two years. She understands that a lot of students do not have anyone to talk to at home, and sometimes the best person to talk to is a teacher.
"When a kid is coming to me and telling me what their struggle is, that's really personal, and that means that we have a good connection, that they would come to me and tell me," Brewer said. "That means the world to me, that I can be somebody's support system and help them in ways beyond just teaching them what's in a book."
Brewer likes the family environment that PLACE provides. Being in a smaller classroom setting gives Brewer a chance to really get to know her students on a more personal level.
"The best part about working at an alternative school is that it's a smaller setting, and so I really get to build up relationships with my students." Brewer said. "A lot of people think of an alternative school as this negative, angry place, and it's not. We just do things a little different."