Aerospace Engineering Takes Flight
 After several weeks of practicing takeoff and routes on a flight simulator, nine Aerospace Engineering students were given the opportunity to fly a real plane April 8.
Central Flying Service, a company based in Little Rock, partnered with Hornet Engineering to fly three planes from the Saline County Regional Airport to different locations around Arkansas. Each plane had a flight instructor and two students: one who would fly to the destination and one who flew back.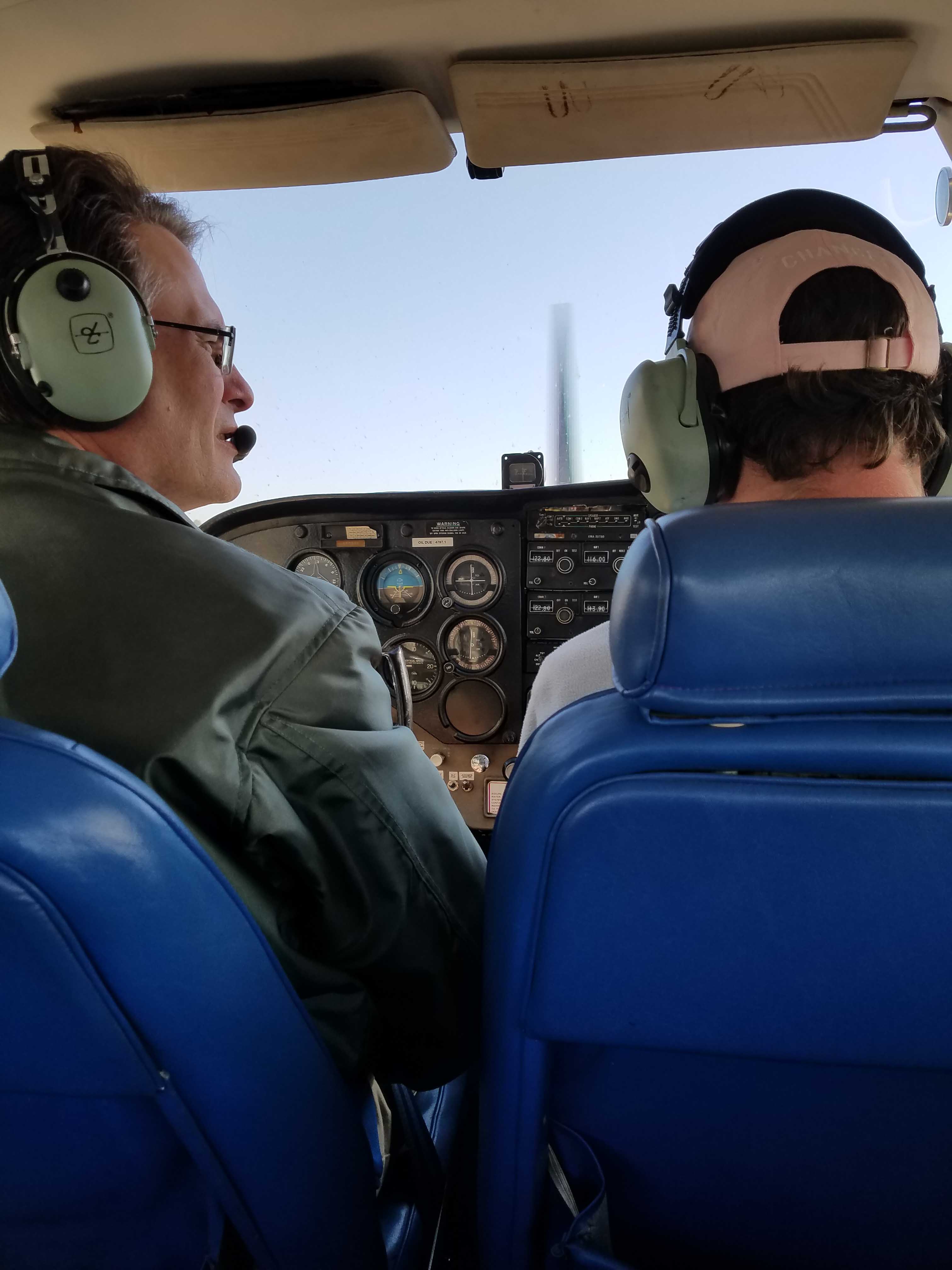 With the airport manager as a co-pilot, senior Connor Morris flew to Rogers while junior Drew Darbonne flew back.
"I had an instructor beside me, so he was  walking me through a lot of the stuff," Darbonne said. "To start off, it was scary, because there's a lot of wind when you're close to the ground, so you have to be really in control."
Among the nine who flew was senior Ben Bell to Pine Bluff. To him, the flight seemed to be more favorable than controlling a car.
"Once you got up in the air, it was more calm than it is driving," Bell said. "You are flying, and you could do anything you wanted and not have to worry about hitting anything. [You are] not really worried about anything other than keeping the plane in the air."
Though Bell plans on becoming an aerospace engineer, he has no immediate plans to work on getting his pilot's license. He is, however, open to the possibility.
"I could see [getting my license] one day, if I was old and I needed a hobby," Bell said.