Student Officer Elections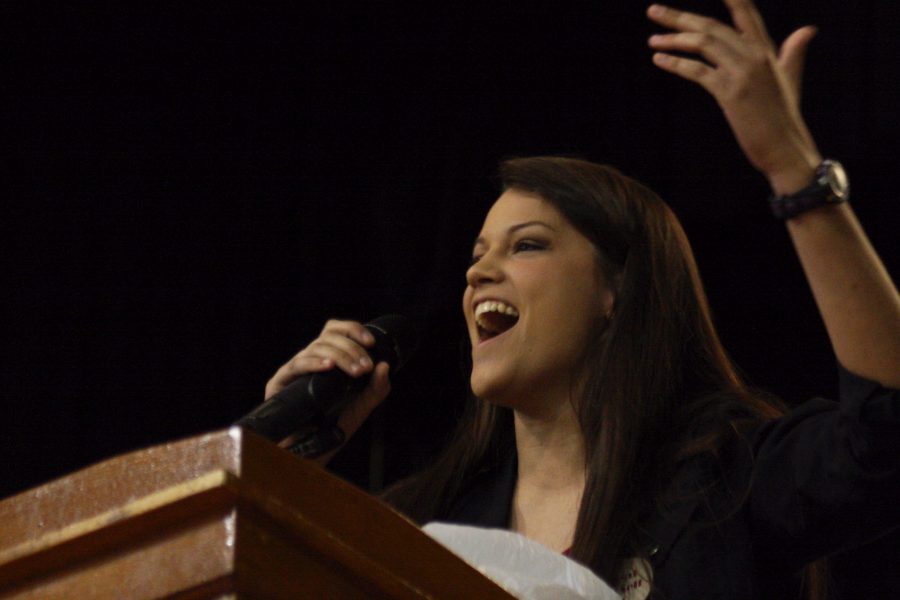 Dahlia Bray, Staff Writer
April 12, 2017
In a sea of Rice Krispies, candy and Pringles, hopes were high as the junior class awaited results for class officer elections March 31. Results were based on the twelve speeches given by candidates for president, vice-president, secretary, treasurer and reporter-historian.
Junior Michael Fuhrman was voted president of the class of 2018.
"I am beyond thrilled to be president of my graduating class," Fuhrman said. "I am in charge of senior week, senior breakfast and planning the 10-year reunion. I know it is a long commitment, but I am close friends with most of the other officers, and I feel confident that we can stay as committed even after high school."
Rice Krispie slinging junior Madison Treat, is the vice-president of the class of 2018.
"I am so stoked about this opportunity," Treat said. "As VP, I want to make sure everyone feels included in all aspects of senior year. My role will be assisting the president with senior weeks and all other activities. I can't wait."
Junior Lilly Roach is the secretary of the class of 2018.
"It feels amazing knowing all of my hard work campaigning paid off," Roach said. "I will be the assistant to the vice-president and the president, as well as getting a senior week team and a speech at graduation. Right now, I am shadowing this year's secretary, Ryan Lynch."
Junior Cameron Engstrom, who ran unopposed, won the position as treasurer.
"Although I was less stressed out, I still wish someone would have run against me," Engstrom said. "I pretty much keep track of budgets and money. It's more of an honorary position because I won't actually be touching the money. Overall, I am here for the students and want nothing more than to make them happy."
Junior Carlee Hutchins is the reporter/historian of the class of 2018.
"I am so excited to be the class of 2018 reporter historian," Hutchins said. "It is my job to keep every single senior informed and up-to-date on upcoming activities and what is going on at Bryant. Along with this, I will be assisting my fellow officers with events throughout the year. Above all, I am making sure that everyone has the senior year of their dreams."