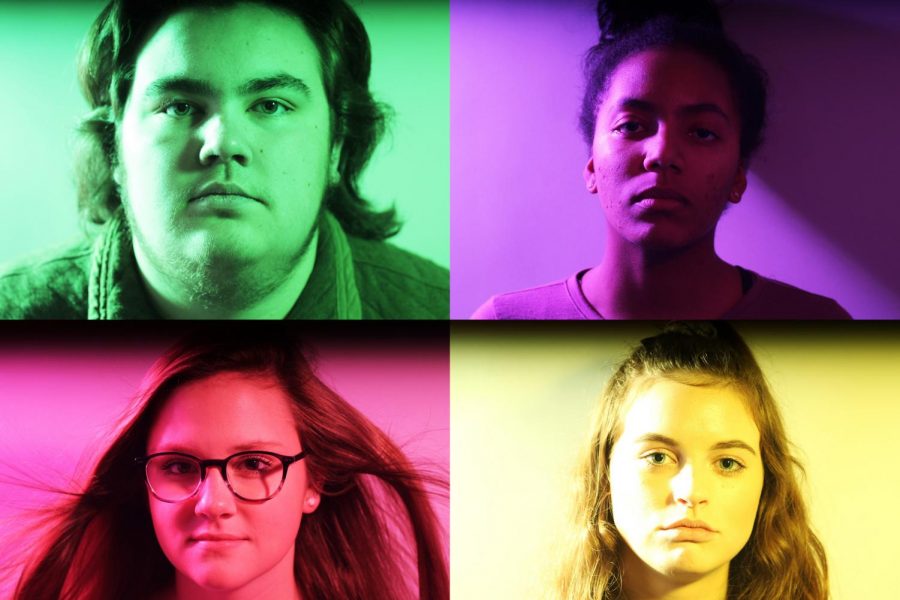 Sydney Boswell
It is the biggest competition of the season. The hype is massive, and the season is almost upon us: it is time for senior week.
Every year, a week is dedicated to the senior class. Students are divided into four teams designated by color–red, purple, green and yellow–to spend the week competing against each other. One of the senior sponsors, English teacher Gina Halbert, describes it as chaotic.
"It is very stressful," Halbert said. "The last few years have gotten better. Things that do not matter in the grand scheme of things become giant mountains; they need to just relax and have fun."
While the week may be stressful, it is fun for all parties involved.
"It is a week dedicated to bonding and fun," Halbert said. "The most unlikely friendships have formed during senior week."
To sign up, students pay $3 each, and they can sign up with a friend. Then, senior officers choose their team's members through a drafting process.
"We sit in a room, and they go around the room round-robin and pick the people two at a time," Halbert said. "The kids who are used to being picked first or last are often switched; kids are picked for ability in art and dance, [if] they are really smart or because they are willing to eat the gross senior sundae."
Although it is a lot of work, Halbert enjoys being a sponsor.
"I really like getting to know different kids that I might not get the chance to have in class," Halbert said. "I like knowing everyone."
For senior Madison Betz, senior week has been hyped up since middle school.
"I have always seen the hype surrounded by senior week because of my friends who have older siblings," Betz said. "I have always wanted to participate, despite the stress that it gives people."
Being able to sign up with a friend makes the drafting process easier.
"I hope to be signing up with someone," Betz said. "Hopefully soon I will find a partner."
While there is no way to pick what team you'll be on, Betz has her hopes.
"I hope to be part of either the red or purple team," Betz said. "I have known those two officers for so long, and I know that both Emily [Skiavo] and Raquel [Thompson] have something great in store."
Senior officer Emily Skiavo presides over the red team.
"I am excited," Skiavo said. "I am super competitive, and I want to win."
While the end of the week dance is one of the biggest competition aspects, Skiavo is looking forward to the week beforehand.
"I am looking forward to my dress-up days," Skiavo said. "I think I have some good ones."
The week itself is meant to be fun, but the senior officers have more on their plate than anyone else.
"I think it will be stressful," Skiavo said. "We are working with so many people and we have so many responsibilities to make sure the week runs smoothly."
The senior officers have a few tricks up their sleeves. Skiavo says to keep a look-out for a hype video sometime soon.
"I am keeping all my secrets," Skiavo said. "Just be (red)y."